Why should you trust VitalChek?
4 million

vital documents processed per year
over

35 years

of experience

100%

compliance with the highest level PCI standards to protect your personal information
We've designed our entire process around you. Here's how:
Pick a certificate to get started:
Start with our simple online form.
We've been doing this for more than 35 years, so we have the expertise to get you through the process. You'll find helpful hints on every form, and can always reach out to us if you need help.
Secure communications at every step.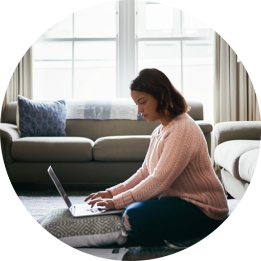 We validate your request.
We double-check your data against the issuing agency's unique requirements for the certificate you need. Requirements vary – but we'll make sure you're one step ahead. Chances are, we'll also need to verify your identity (this is for your protection – and to protect whoever is named on the certificate). Don't worry – we make this easy too.
LexisNexis©
provides most identity verification
No unauthorized parties
see your information
The agency does their job.
With over 450 participating government agencies, we provide your request directly to the proper agency in the most secure and accurate way possible. This allows your request to be processed usually much faster than mailing in the application.
PCI-compliant
meeting the most stringent standards – including comprehensive external data security audits.
Over 450
direct government agency partnerships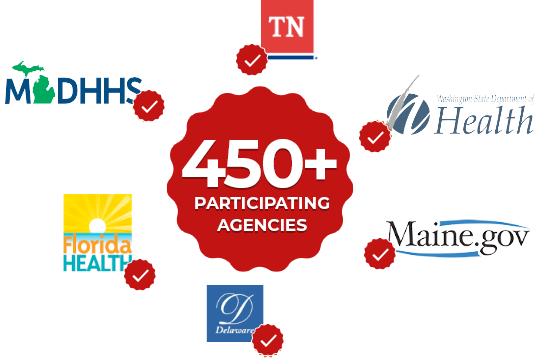 Get your document when you need it.
Your certificate will be shipped directly to you by the issuing agency. By using our recommended shipping option, you'll get it faster and be able to track the package from the agency right to your door.
About 50%
Cheaper vs. standard overnight shipping costs
Ready to get started? Choose your certificate: