Birth Records Information for US Citizens Born Abroad
If you are an American citizen born abroad, obtaining a copy of your birth record is not always as easy as it is for a citizen born inside the United States. A birth record for a U.S. citizen born abroad is called a Consular Report of Birth Abroad (CRBA), and it is issued by the Federal Government instead of an individual state.
A CRBA is the equivalent of a certified birth certificate, and can typically be used for legal purposes such as applying for a passport or providing proof of U.S. citizenship.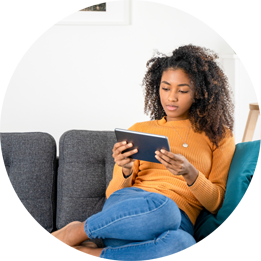 Obtaining a Consular Report of Birth Abroad (CRBA)
A CRBA can be obtained by downloading and filling out our quick, easy application and submitting it along with all required documentation as described on the application.
A CRBA is issued by the U.S. State Department. Definitive turnaround times are not available as they are dependent upon volume and workload of State Department personnel. Typically a CRBA may be issued from the U.S. State department within about four to eight weeks from receipt of completed application and required documentation, but may take longer in certain situations.
However, all requests placed through VitalChek's express certificate service are processed by VitalChek on an expedited priority basis to ensure your application is submitted to the U.S. State Department as quickly as possible.
IMPORTANT NOTICE: All requests submitted through VitalChek's express certificate service for Consular Report of Birth Abroad Records must:
Be notarized by a certified notary

Include a photocopy of valid government-issued photo identification:

State-issued driver's license or non-driver photo ID
U.S. military or military dependent ID
Current (valid) U.S. or foreign passport
Government employee ID (federal, state, municipal)
Prison or inmate ID
Matricula Consular (Mexican Consular ID)
Legal Permanent Resident card

Be placed by the certificate holder (child name on certificate) that is over 18 years old. If the certificate holder is under 18, a parent is allowed to order.
Sending VitalChek your CRBA form.
Display and print the Request For Consular Report of Birth Abroad form (PDF).
If you encounter issues viewing this form, please open in Adobe Reader.
Send the completed, notarized forms, along with the valid government-issued photo identification copy, to: